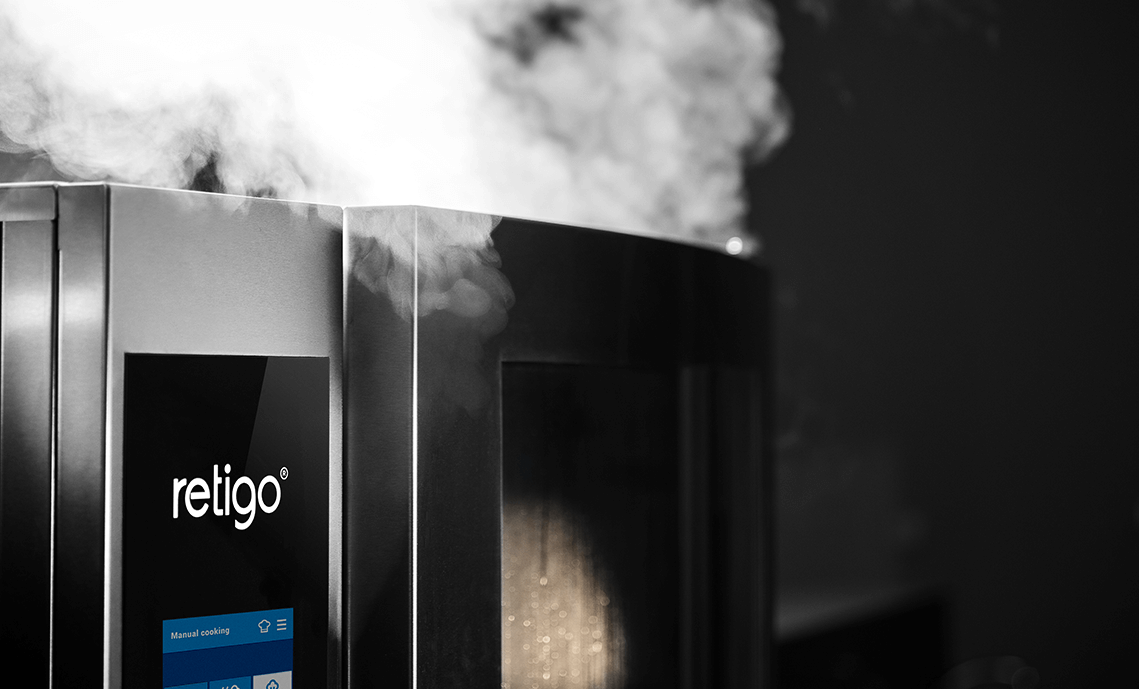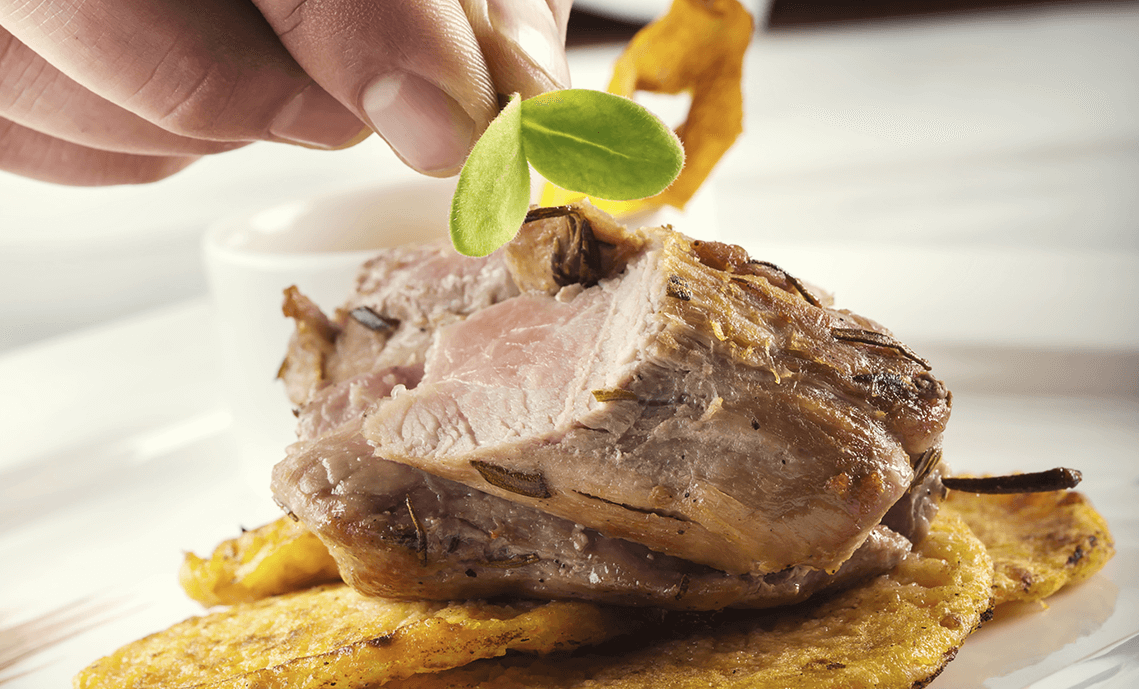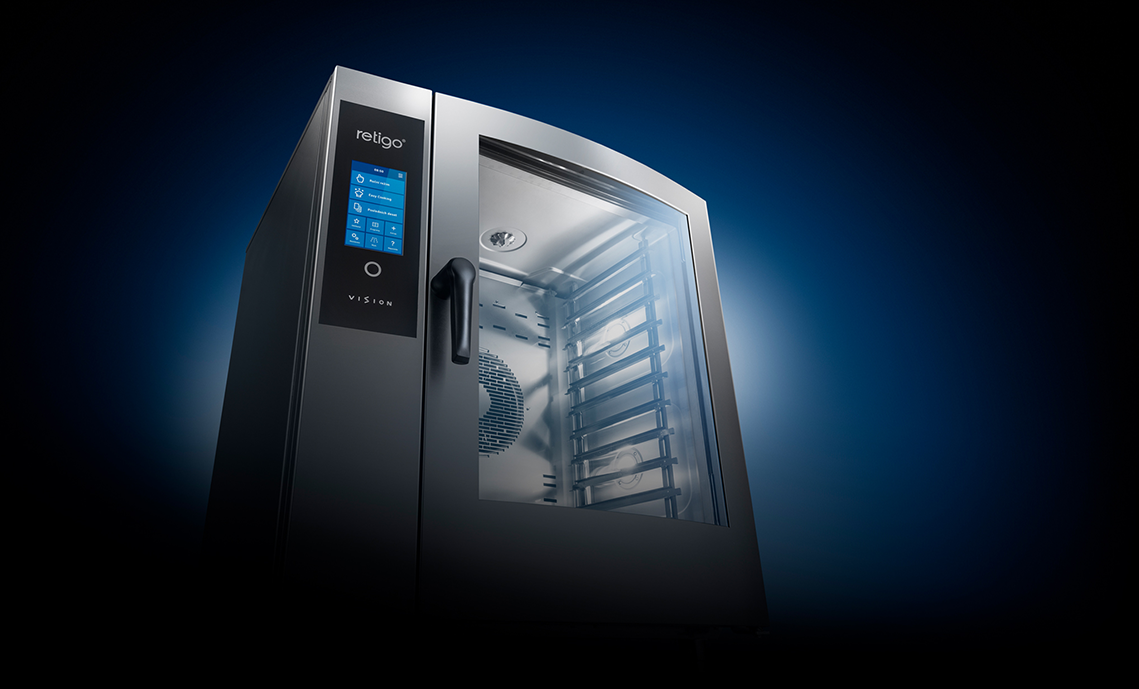 Vision Perfect Cooking
Outstanding steam cooking results
The advanced Retigo Vision steam generation system ensures great colour, taste and consistency of prepared meals, while retaining the maximum amount of vitamins and nutrients.
Ideal colour and crispiness of meals
The Active Humidity Control (AHC) is a precision humidity control system that maintains the ideal climate for the prepared meals. Thanks to patented technology, the cooking chamber may be quickly and effectively dehumidified if necessary. The result is food with perfect crispiness and golden brown colour.
Less stress in the kitchen
The option to cook multiple meals simultaneously in the same mode with varying cooking times, and without smell or flavour cross-contamination helps to increase the  kitchen's capacity. Utilising functions such as Overnight cooking or Low-temperature baking gives the chef more time during the morning rush-hours and achieves greater utilisation of the prepared meals. All of this under HACCP control.
All cooking technologies contained in a single appliance
The Retigo Vision is a single cooking system for the majority of cooking methods (cooking, boiling, baking, stewing, frying, grilling, toasting, confit, cooking under vacuum – Sous-Vide, canning, dehydrating, blanching, leavening, smoking, curing, low temperature procedures, keeping warm and meal regeneration).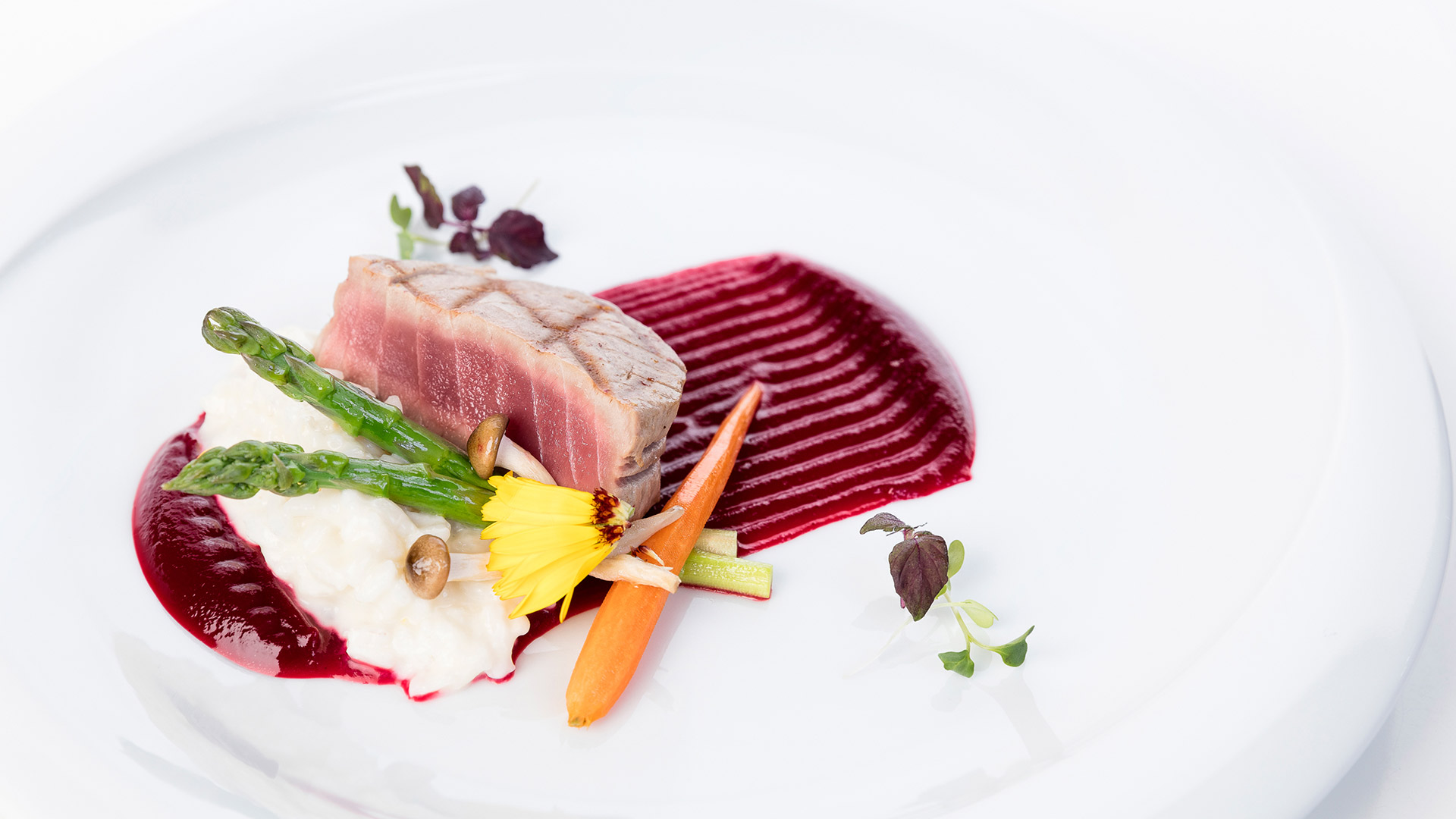 Vision Perfect Cooking
I can be absolutely certain that my cooking results will always be of outstanding quality. The foods that I prepare have perfect colour, are juicy, crispy and healthy, with a minimum amount of fat.
Read more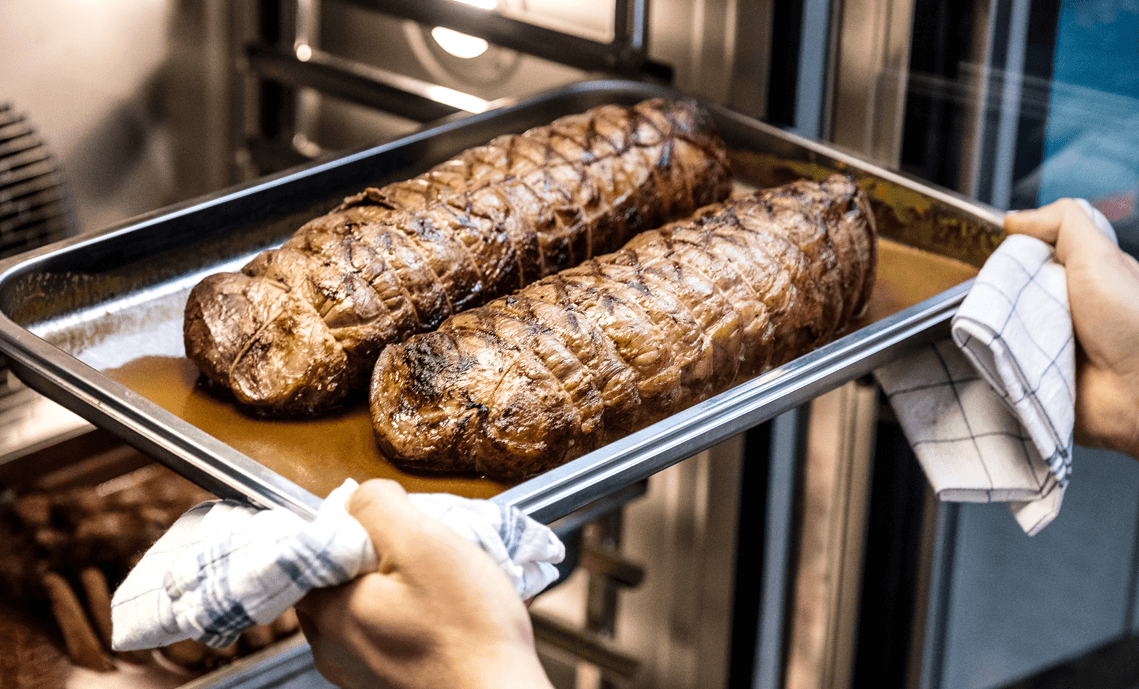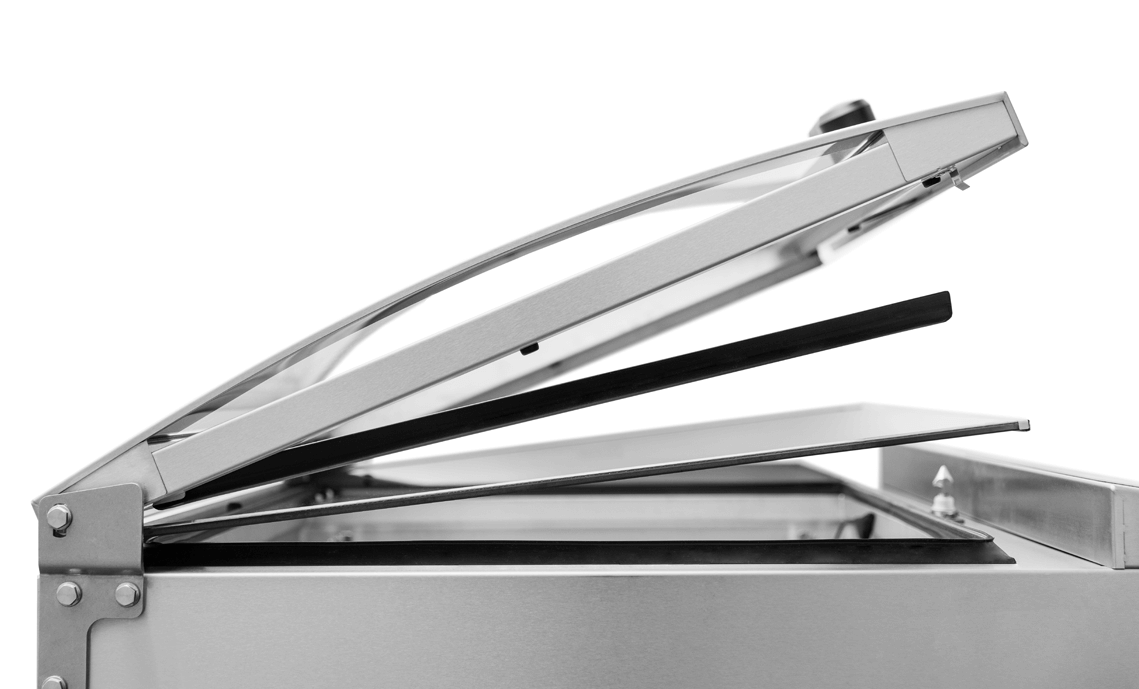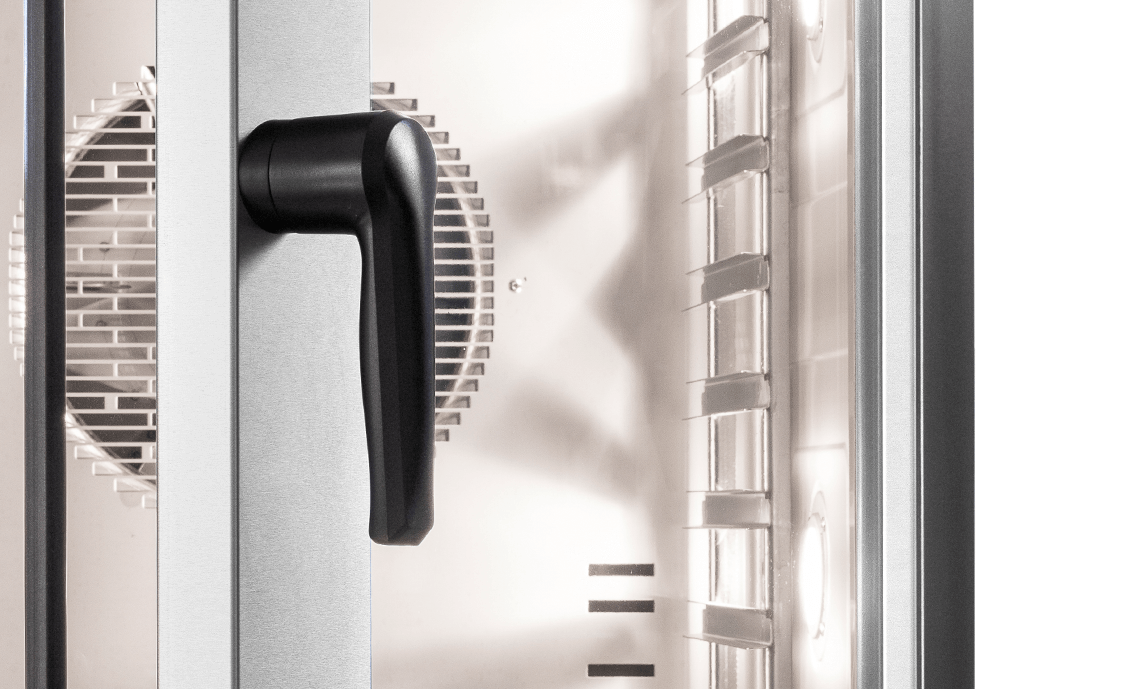 Vision Design
Comfortable cooking without the risk of injury
Crosswise racks ensure the safe handling of gastronorm containers and provide a perfect view of the cooking process in the individual racks. Smaller gastronorm containers in a single drawer simply side by side on stainless racks or dedicated adapters.
Minimal risk of burns
The unique triple-glazed door glass solution* reduces its surface temperature and eliminates the risk of burns. The automatic fan stop prevents the dangerous release of steam when the combi oven door is opened, and coupled with a double opening door** ensures maximum safety.

* Not applicable to 623 size
** Optional accessories
Easy combi oven opening
Ergonomic handle shape makes sure that the combi oven door is easy to handle and the maintenance is easy. By using silver ions, significant reduction of the amount of bacteria present on the handle surface was achieved and as a result, hygienic risks were minimised.
Guaranteed to meet hygiene standards
Precise workmanship inside the cooking chamber with curved edges increases the efficiency of the automatic cleaning and prevents the accumulation of dirt. The HACCP system automatically records everything that happens inside the Retigo Vision combi oven, stored data can subsequently be shown on the display or downloaded on to a PC.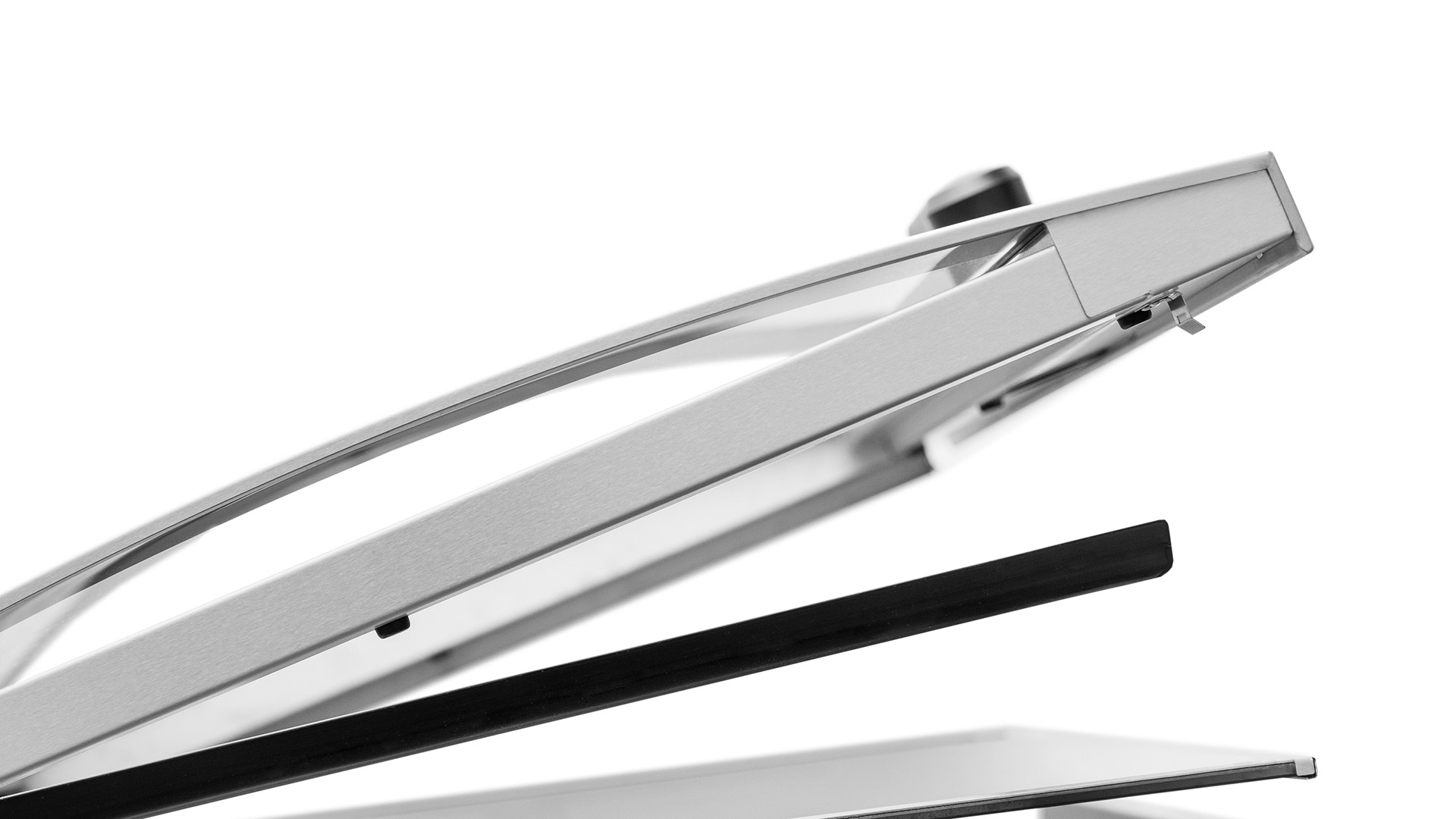 Vision Design
Retigo Vision offers an excellent combination of features, exceptional ergonomics and an attractive appearance. All this with an emphasis on safety and hygiene.
Read more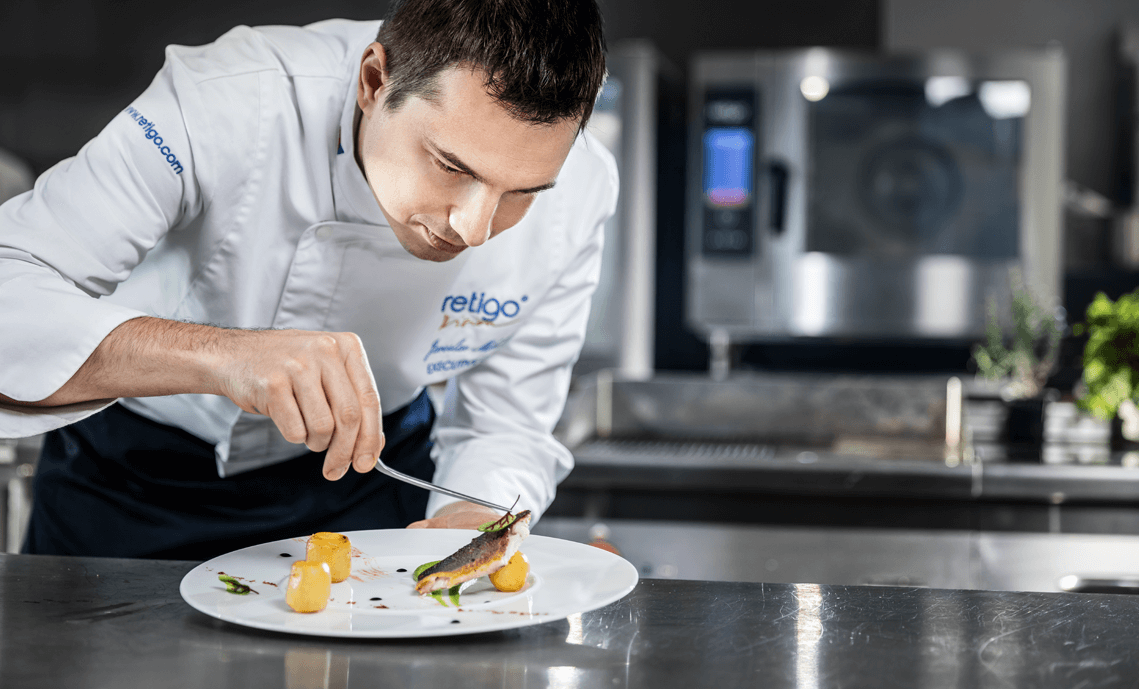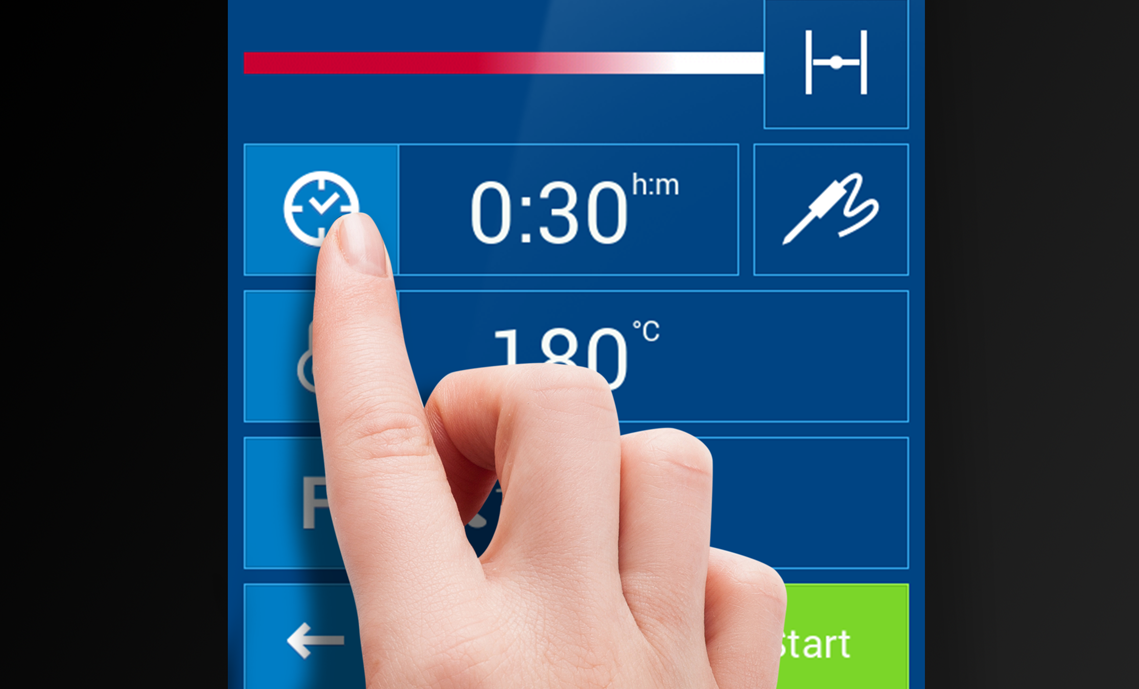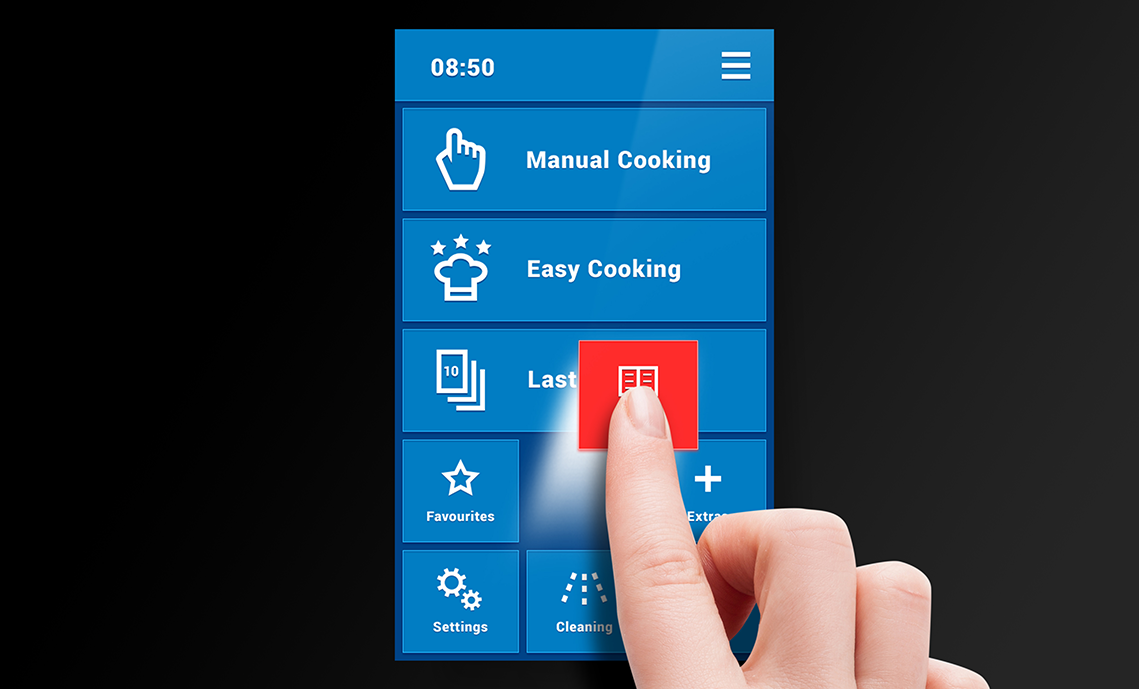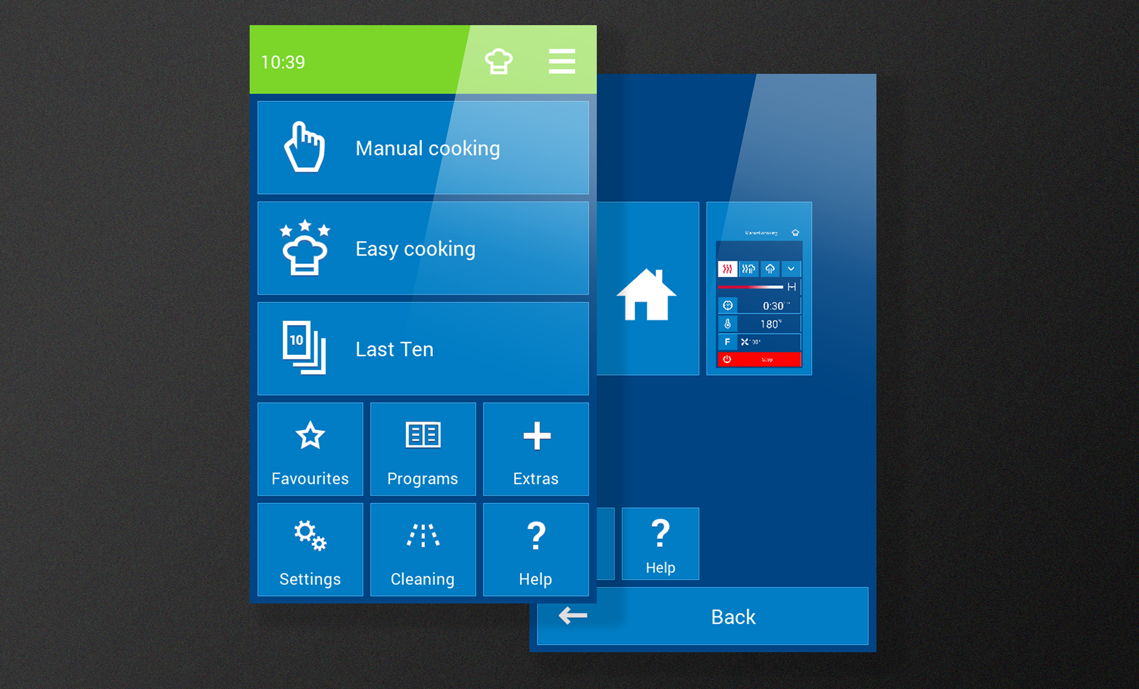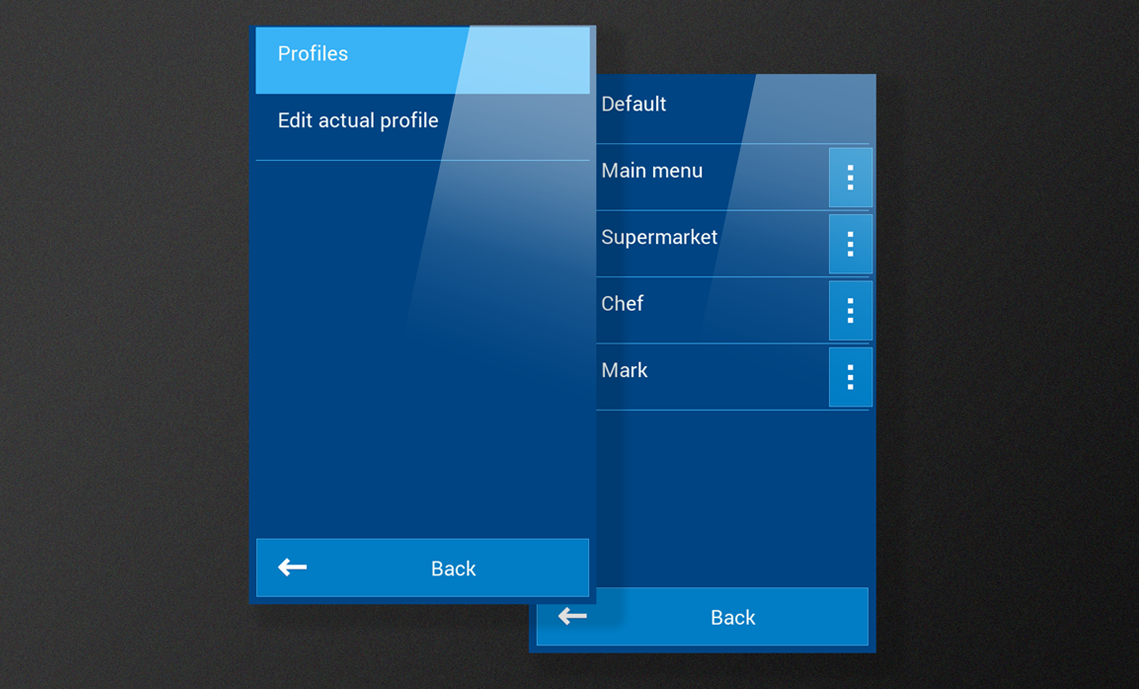 MY VISION CONTROLS
Absolute focus on cooking
Easy control without a manual, perfect overview at all times thanks to the large, colour display.
No more unpleasant delays
Instant response of the 8" screen when pressed and quick selection of frequently used recipes directly on the main screen.
Everything you need is located on the main screen
Option to add any menu function on the main screen and adjust its position, size and colour based on the needs of each chef.
100% time usage
No need to wait for the combi oven to finish its work. While a common cooking process is running, Multitasking allows you to navigate through the combi oven menu in background and work on the display whilst the combi oven continues cooking.
Customising the main menu
Every chef can customise his/her main menu exactly as needed. Thanks to the Profiles function, virtually any number of profile presets can be saved for even more chefs in a single operation.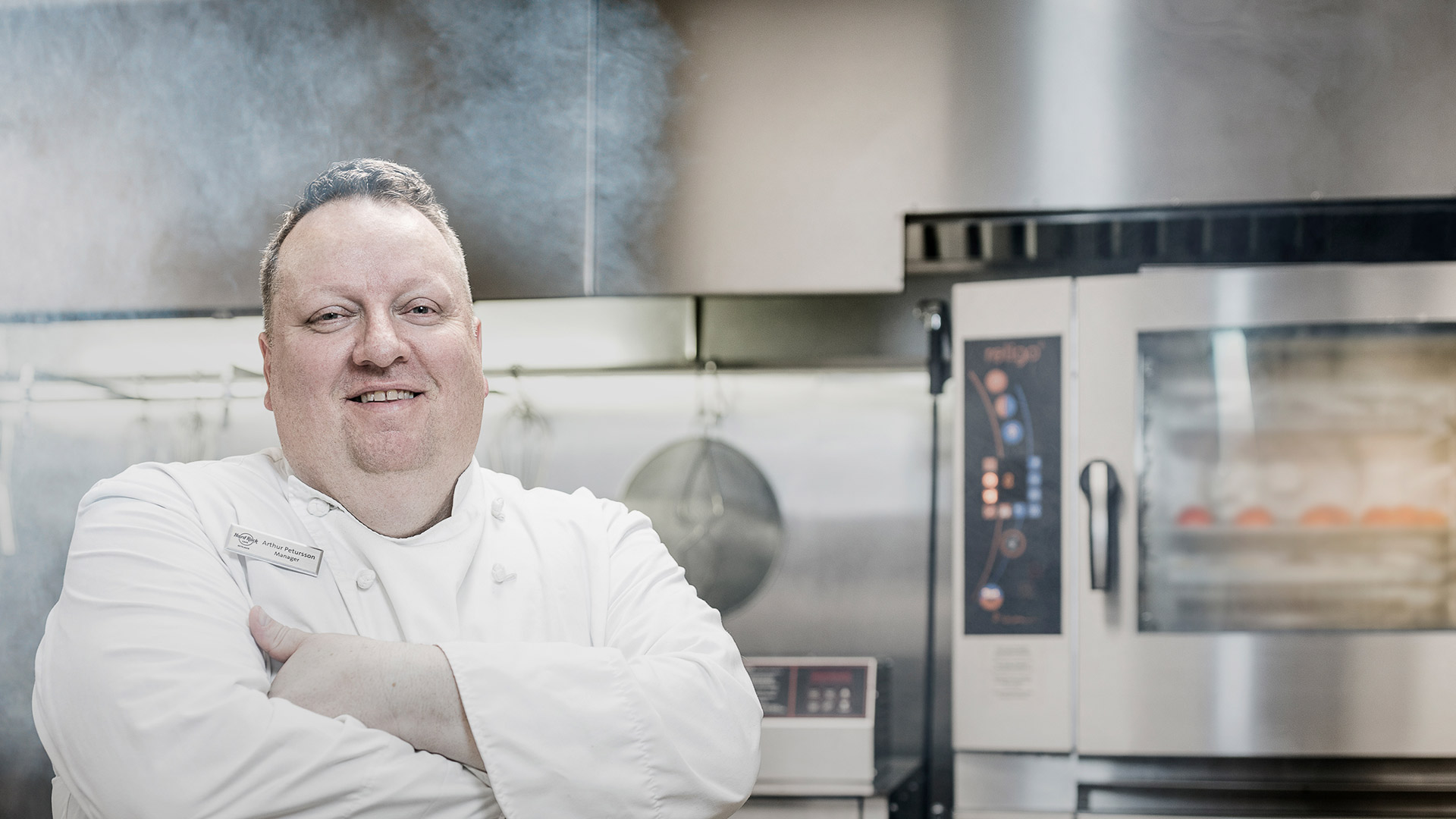 MY VISION CONTROLS
I can quickly and easily set everything that I need, even when I have greasy hands or when wearing gloves. I can completely customise the main menu. Simply put, the simplest controls on the market.
Read more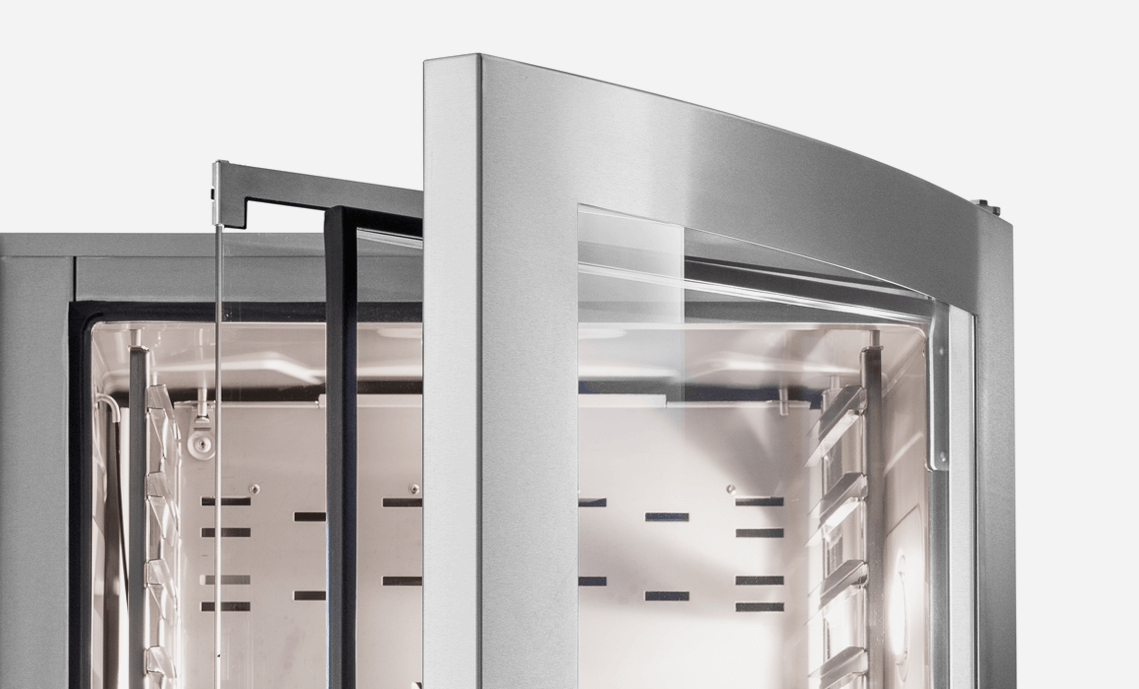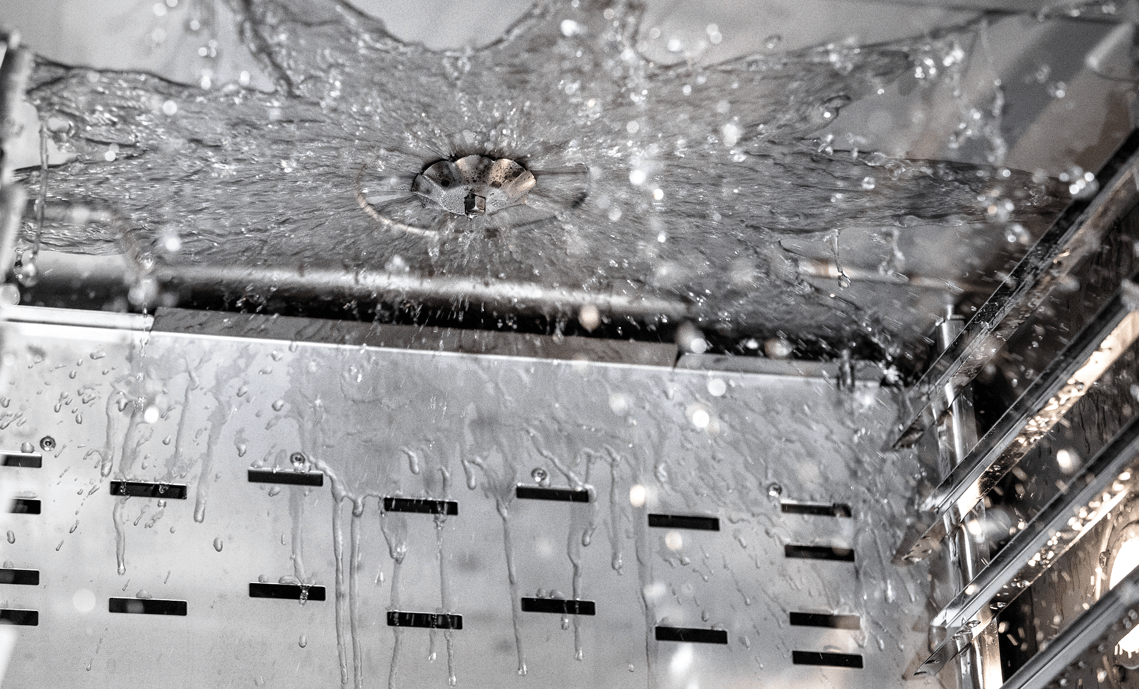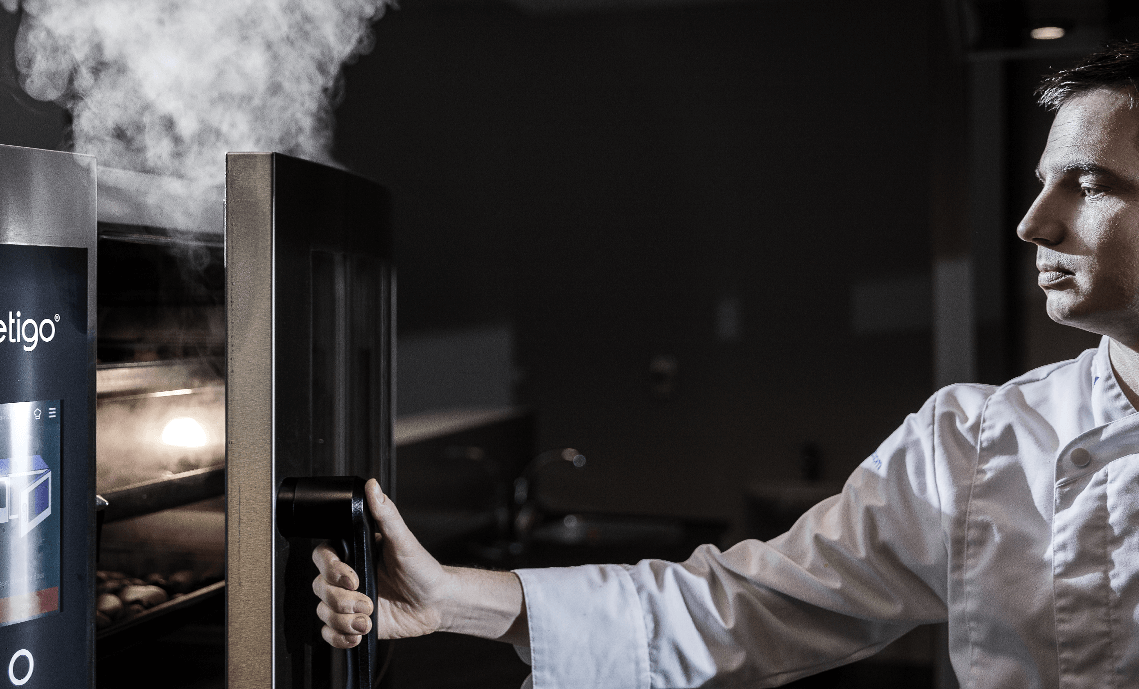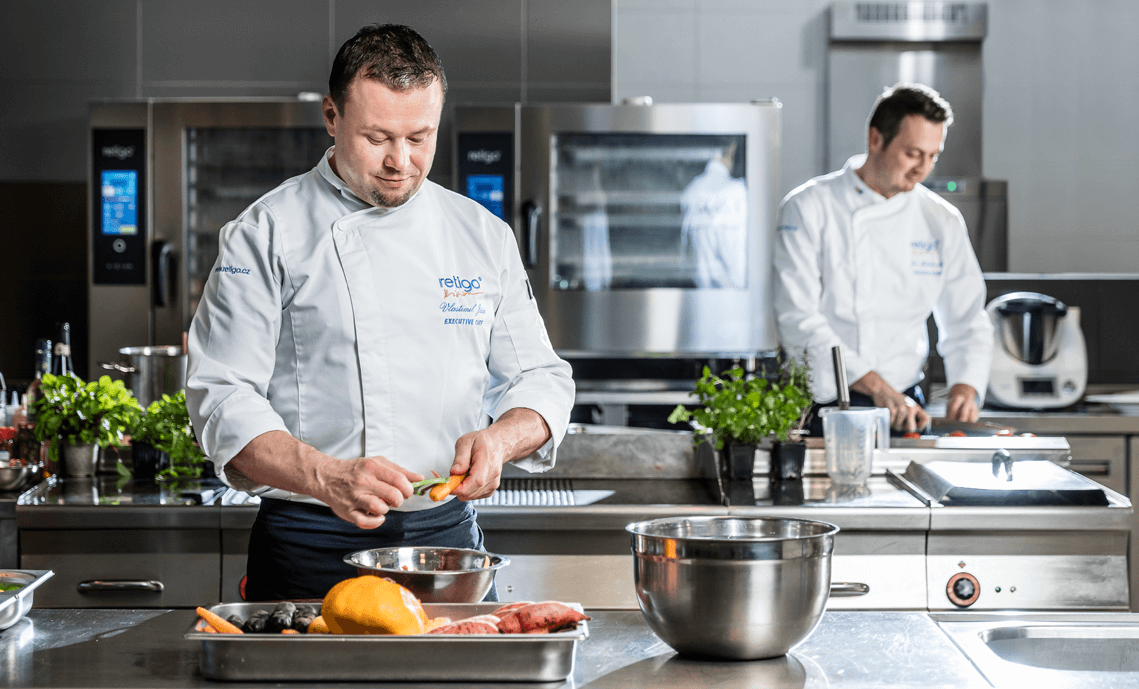 SMART INVESTMENT
Energy savings
Two-stage water preheater utilises heat from waste steam and, in combination with the unique triple-glazed door glass solution* and 50 mm thick thermal insulation, reduces cooking costs to a minimum.

* Not applicable to 623 size
Economical cleaning
The unique automatic Retigo Active Cleaning system ensures perfect cleanliness of the Retigo Vision combi oven while minimising water consumption and saving money on detergents.
Unbeatable return on investment
Low operating costs, long lifetime, affordable service and repairs, and an outstanding price-to-quality ratio delivers great return on investment.
Kitchen space savings
Retigo Vision can substitute even several classic kitchen appliances with much less space. In addition, with a provably higher yield and raw material processing efficiency.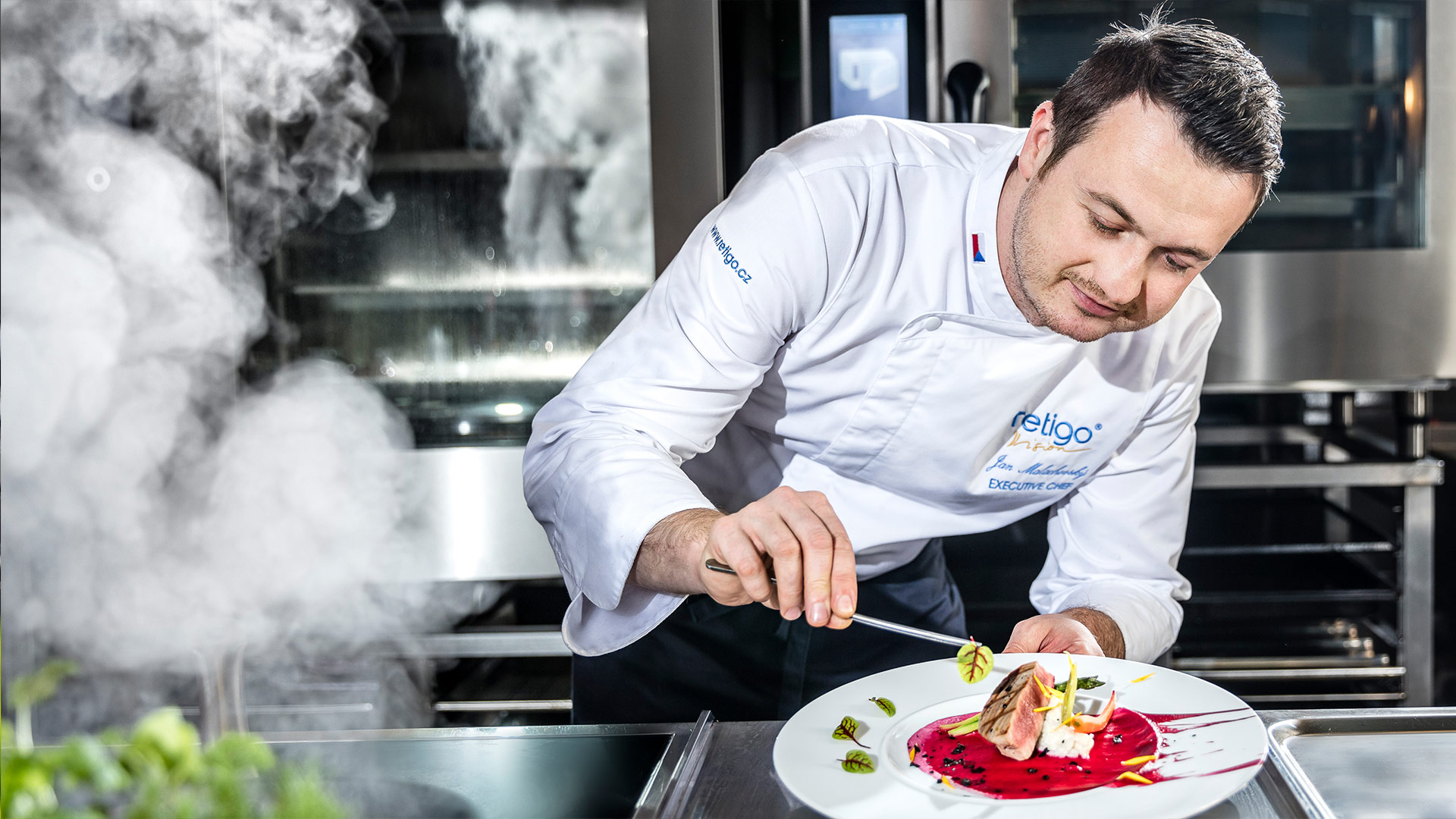 SMART INVESTMENT
Demonstrably the lowest power and water consumption, and low-cost automatic cleaning - all in a single machine. All this saves money each and every day and guarantees a great return on investment.
Read more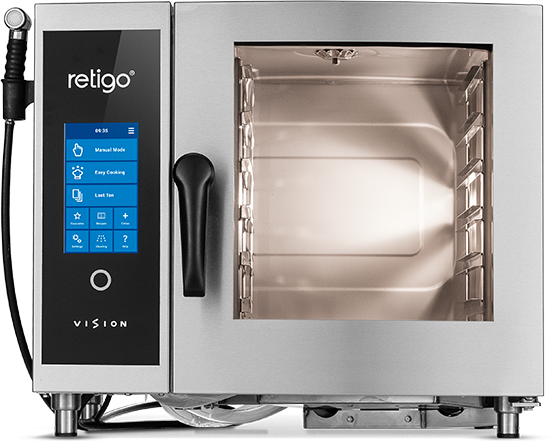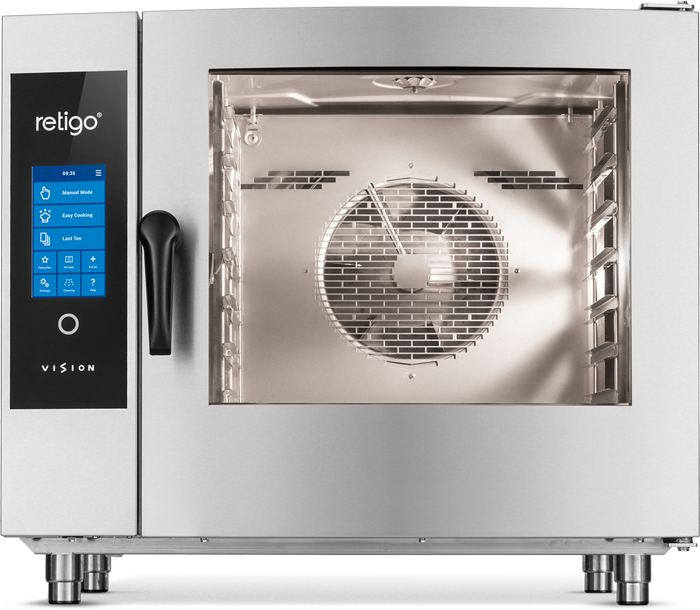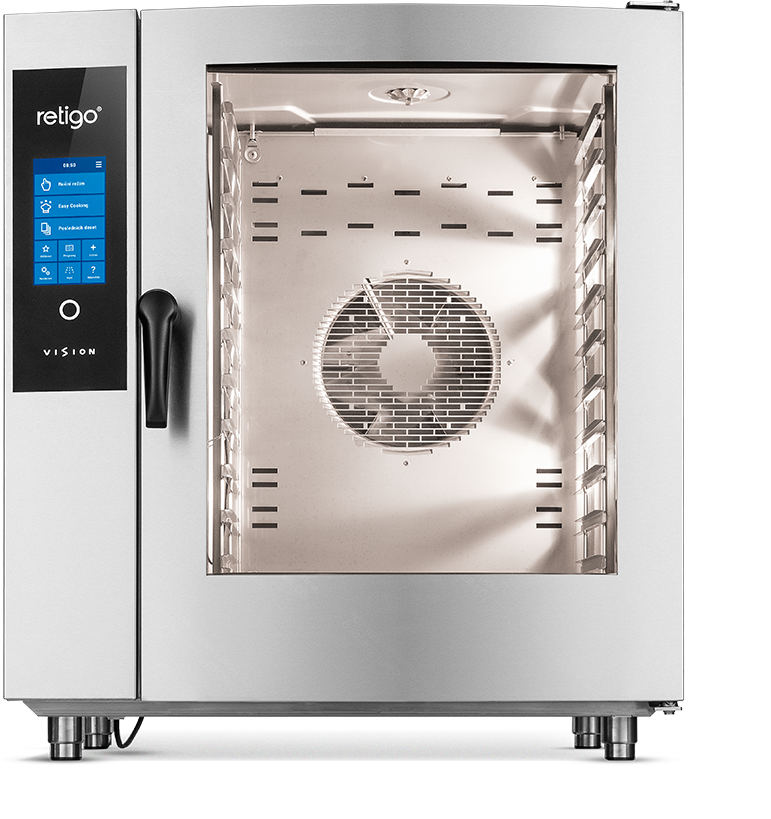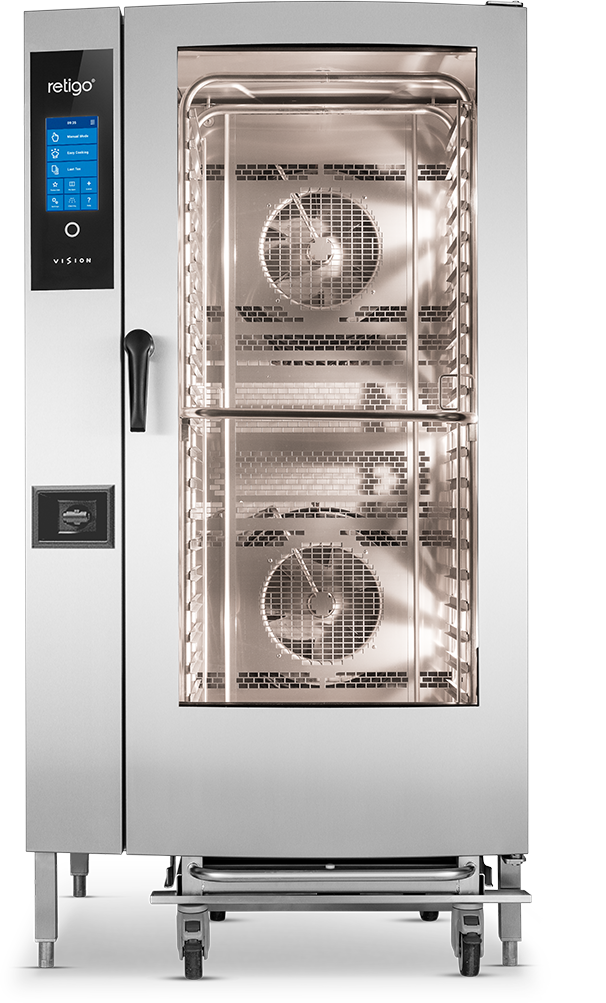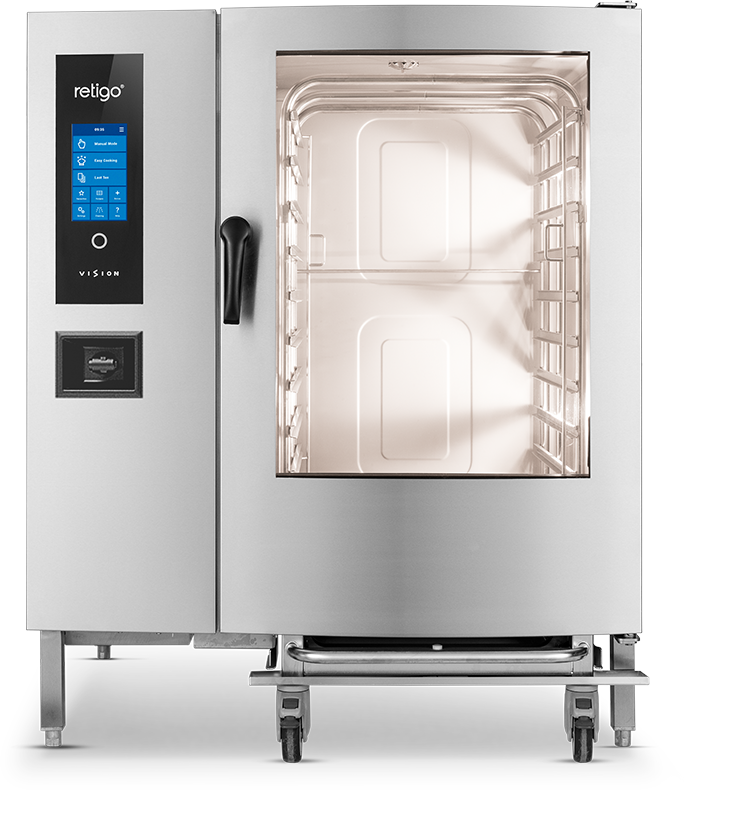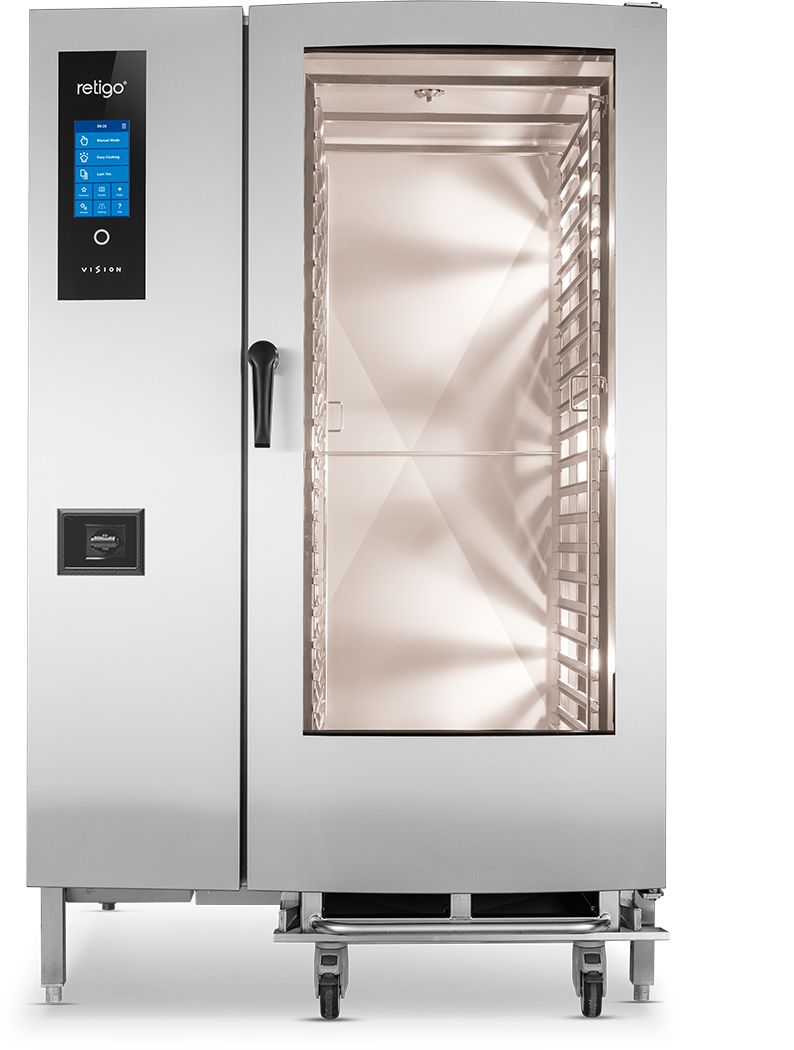 B623
Retigo Vision 623 combi ovens are ideal for operations serving up to 50 portions per day.
B611
One of Retigo Vision's best-selling sizes of combi oven. The size of 611 is ideal for operations with a capacity of 51-150 meals a day.
B1011
One of Retigo Vision's best-selling sizes of combi oven. The size of 1011 is ideal for operations with a capacity of 151-250 meals a day.
B2011
The Retigo Vision 2011 combi oven is ideal for operations with a capacity of 400-600 meals a day.
B1221
The Retigo Vision 1221 combi oven is ideal for operations with a capacity of 400-600 meals a day.
B2021
The Retigo Vision 2021 combi oven is ideal for operations with a capacity of 600-900 meals a day.